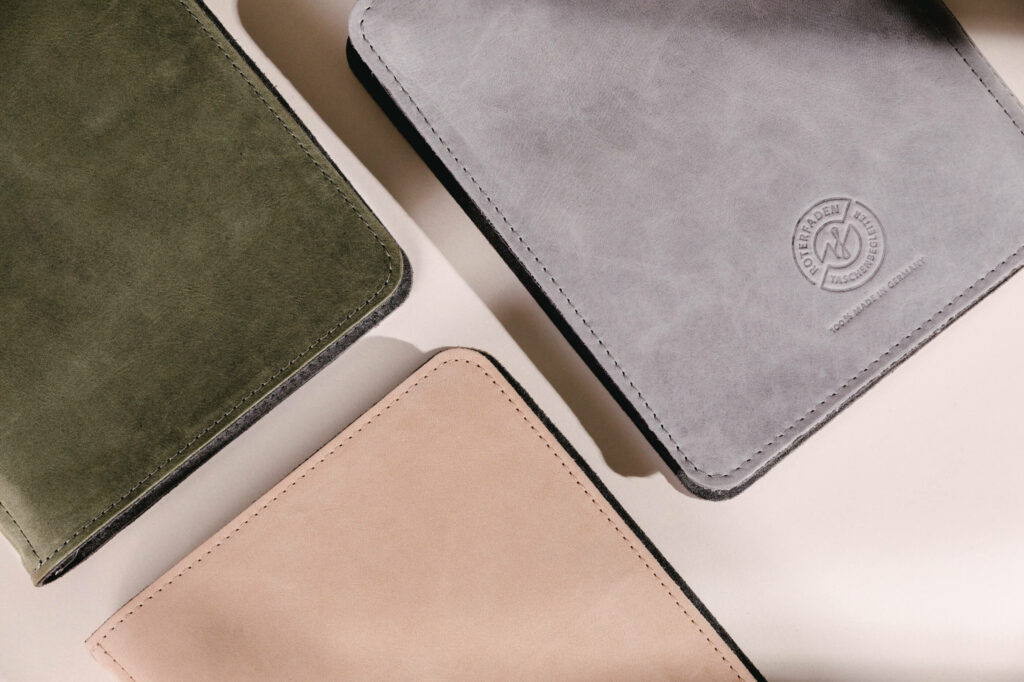 Roterfaden
Adding digital craft to handmade, high-quality personal planners
ROTERFADEN are an independent, 100% German brand designing and making premium organisers named "Taschenbegleiters". They approached us to update their website and visual identity, to create an online experience as beautiful and well-crafted as their products.
roterfaden.de
Art Direction
An updated take on Roterfaden's product & editorial photography to bring out the tactility of their products through light and shade.
Website
The website was designed from a user-first perspective, highly visual with the aim of feeling more like a curated boutique than a shop.
The homepage contains space for the brand to live, with dedicated storytelling pages that highlight who ROTERFADEN are, their values, and their sustainability efforts.
In the store, users can experience the products with dedicated overview pages before selecting their desired variants. Our intention was to create a feeling of immersion in the products through the photography and descriptors.
The product overviews are modular, allowing for high levels of customisation.